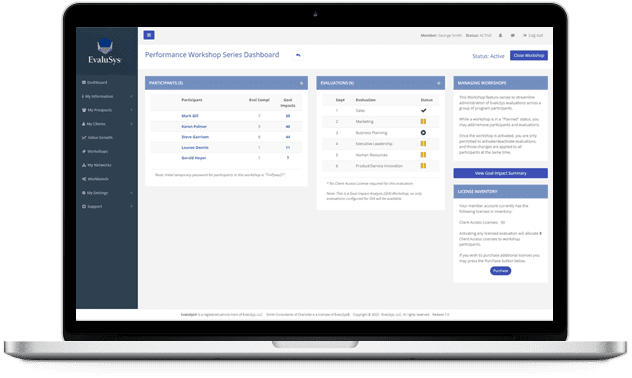 Are you a business advisor interested in developing content-rich, engaging educational workshops for owners of small and middle-market businesses?
If that sounds like you, join EvaluSys Founder & CEO Tom Bixby on

Monday, July 24th, 2023

as he explains and demonstrates how the EvaluSys® Workshops feature allows you to tailor program content to the needs and challenges of program participants, resulting in highly relevant, high-value programs to connect and engage with business owners.
During this 45-minute online program, you'll learn how EvaluSys technology can help you produce workshops to engage business owners in meaningful way, bringing great value to them.